Where should I start?
The fact that I have missed you guys or I'm fueled with so much joy knowing I can get back to my regular updates, I have so much to share with you all since I am done with my finals.
I sincerely apologize and I'm very appreciative of the messages, comments and questions I get from readers; I read everyone and reply all of them.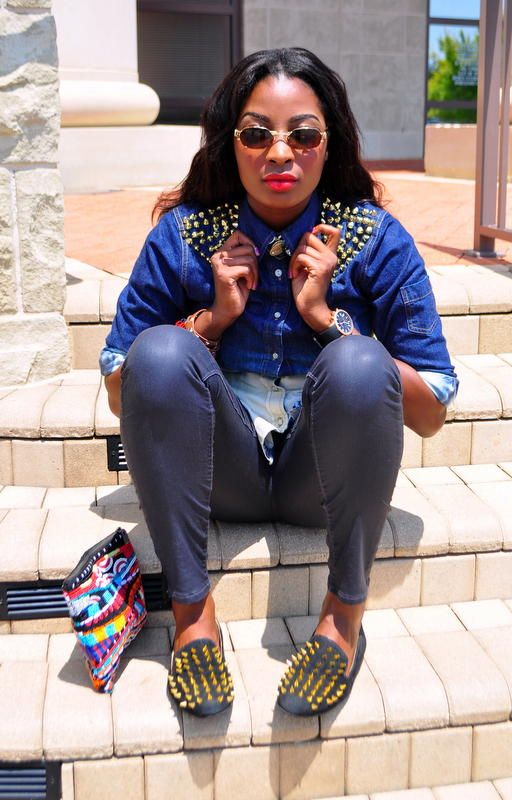 Y'all know my love for spikes/studs so don't be surprised if you see me wear everything "spiked" lol
Got inspired by some denim shirt my bf had, so I decided to make mine DIY COMING SOON, for now enjoy the pictures

Wore this to hang out with my siblings on Saturday, very casual and comfortable, waxed pants and clutch are from zara
Remember the spiked loafers I made? if you didn't check out the tutorial click HERE to view it; it is simple, fast and very inexpensive.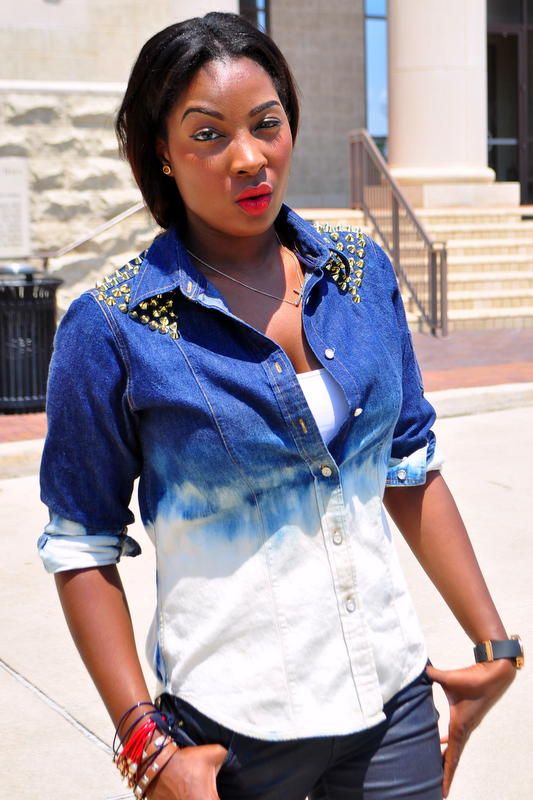 Finally found my way around my camera's settings to bright and wonderful pictures; not that it wasn't good before but it can be annoying at times when you have to edit pictures, so, I'm proud to say these pictures are raw and unedited 🙂
Photo credits will be given to my awesome blog photographer, Abbott (my baby brother) he takes the flyest pictures and he is just 12 (guess big sis thought him well *pats back*)
*Did any one get to watch the Olympics? I've been entertained and been on the edge of my seat since it started. Congrats to TEAM U.S.A for the wins and as for Nigeria, I'm still proud of y'all even if the medals never came, pure entertainment and die hard laughter was achieved.
This week has been very eventful and I'm looking forward to even more memorable moments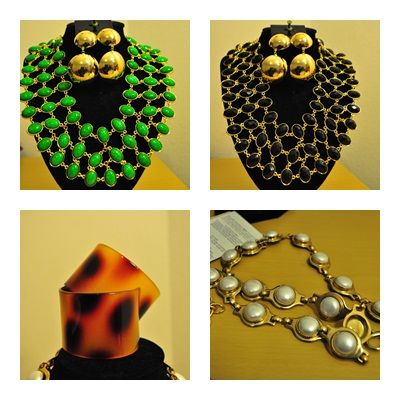 3 MORE DAYS TILL MY GIVE AWAY ENDS
The prizes are new, easy to win and absolutely free
2 WINNERS
Please enter HERE
Gotta run now but I'm so excited that I'm posting this and I can't wait to share more with you all!
have a great day!!!!