Hello everyone! happy Friday!
Now I have free time, I feel like my time goes by too quickly smh but I got requested to show this look featured on my "thrift and gist" post; I wore it to church weeks ago. the shirt fit so loosely but I had to make it work with my attitude lol.
Couldn't find the belt from the above picture so I paired it with some other chain belt and it was too much with the necklace so I took it off
The things I do for love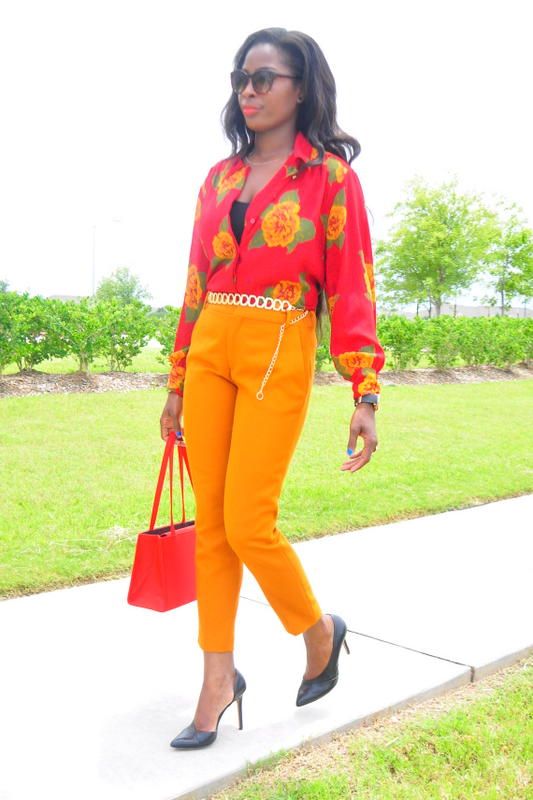 I'm so happy to announce the winners of my giveaway, big THANK YOU to everyone who participated if you didn't participate shame on you!
Don't worry, I have another one coming up so don't worry you'll have another chance at it
Congrats to you both!The first person/winner who replies me first gets to pick which two they want!!
S/O to freda flow aka my darling sister for the wonderful modelesque pictures check out her blog HERE you will definitely love hers
Appreciate y'all s support every single day
see you on my next post! (videos coming soon)
have a lovely weekend!