Helllo lovely!
Promised you guys I will have a DIY post up soon and I figured why not now, I still have a bunch of Diys I'm yet to show.
Like every other project, this is pretty easy and cheap so you don't have to break your budget for this total cost me about $10.
Apologize for the camera lighting, I was battling with the settings at that time
First you need a denim shirt, got this at the thrift store for $2 but make sure you buy one with great quality

buy the studs/spikes HERE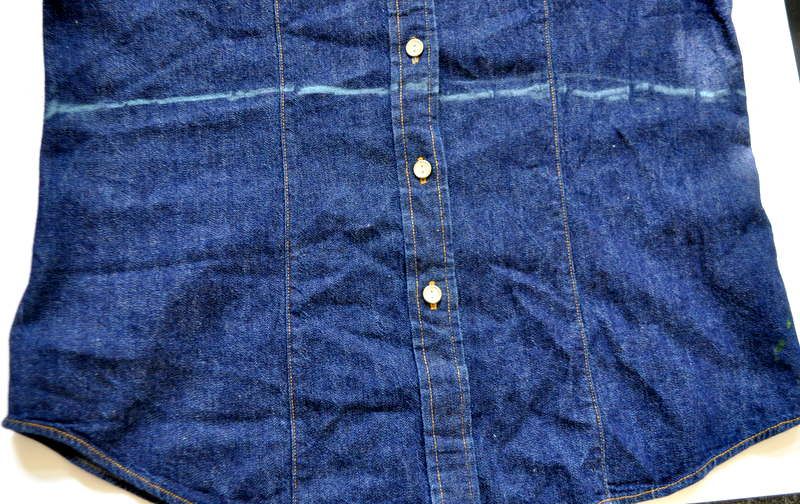 Pour the bleach into the spray bottle and start to spray beneath the line, make sure the bleach soaks up the whole material, turn the back and spray for increased results, then leave for about 30mins-1 hour to see results


Before the studs were attached

Make dots to the level your studs should reach


connect the lines and start punching in the studs into the shirt

Using anything with a flat tip, press the tips of studs down to secure the studs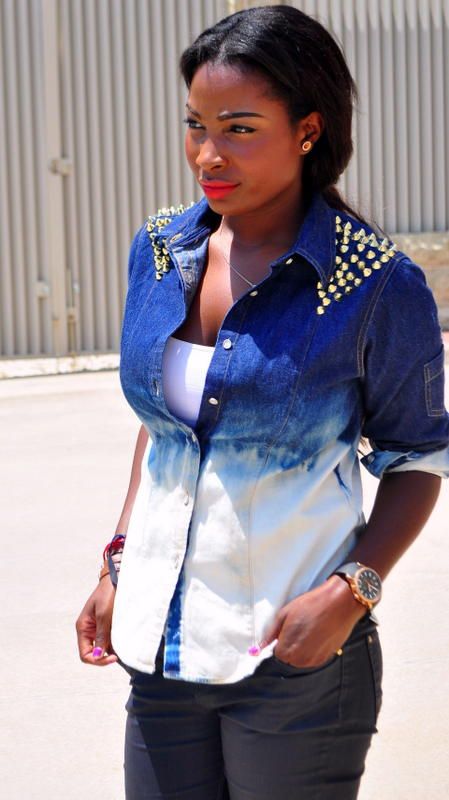 Voila!
Hope you enjoyed this tutorial.
The winners of my first giveaway will be announced tomorrow!
Stay tuned bugs 🙂