hellooooooo my darling people!!!!
It's such a beautiful day..

These are more pictures from my Ohio trip. I decided to pair up this skirt with bold colors from ideeli with a white bustier and blazer. it was super hot and sunny that day but I survived.
The blazer had a sheer material which made it easier and more comfortable
I somehow have a love hate thing with this color on my braids but change is good!
Some people must have probably seen few of this pictures on my facebook page but It won't be complete without sharing this with you guys =)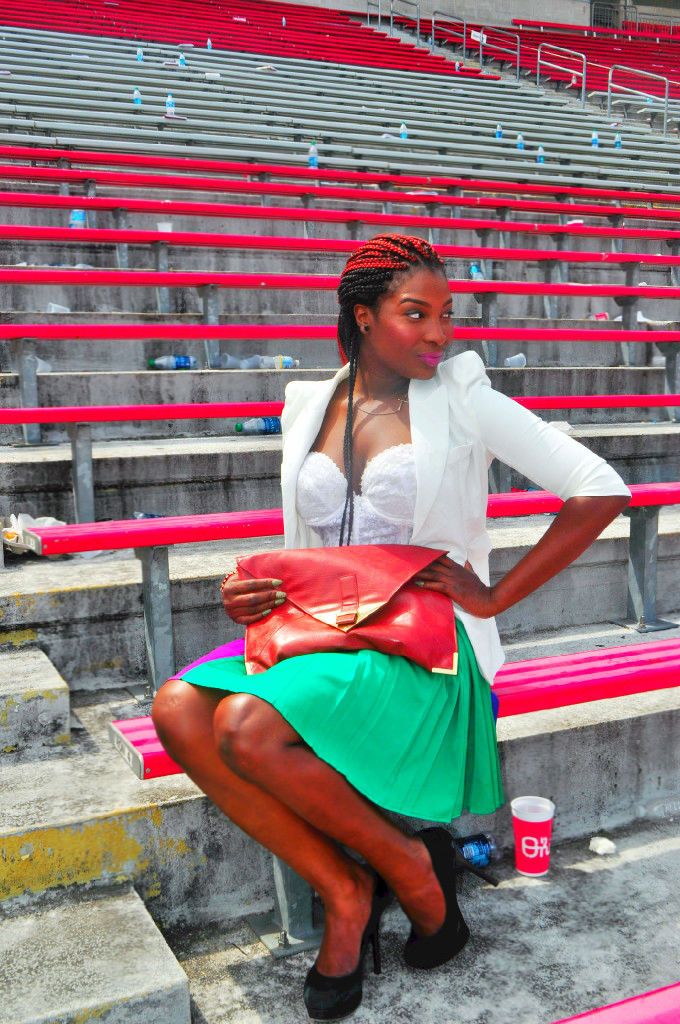 Its funny how misplaced my sunglasses looked lol
blazer-ebay , accessories: f21 glasses, jcpenny bracelets
bustier -vintage(my moms lol)
skirt-ideeli (also found on lulus)
clutch-asos
My sister is so gorgeous! argh and well you can also see where the title of the post came from =)
Have no idea why I like this picture but I guess it's cause I took it after washing my hands
hope you all have a lovely day!
I always love hearing from you so please let me know you stopped by.
Much love!