had to reverse this top backwards to wear it to Church, the front wasn't flattering at all!
top-zara
skirt- lulus (sold out)
cluch- thrift store
belt/accessories: ebay

I can't explain my love for the color blue arghhh, it's like asking me why I love 'puff puff' (Nigerian snack) lol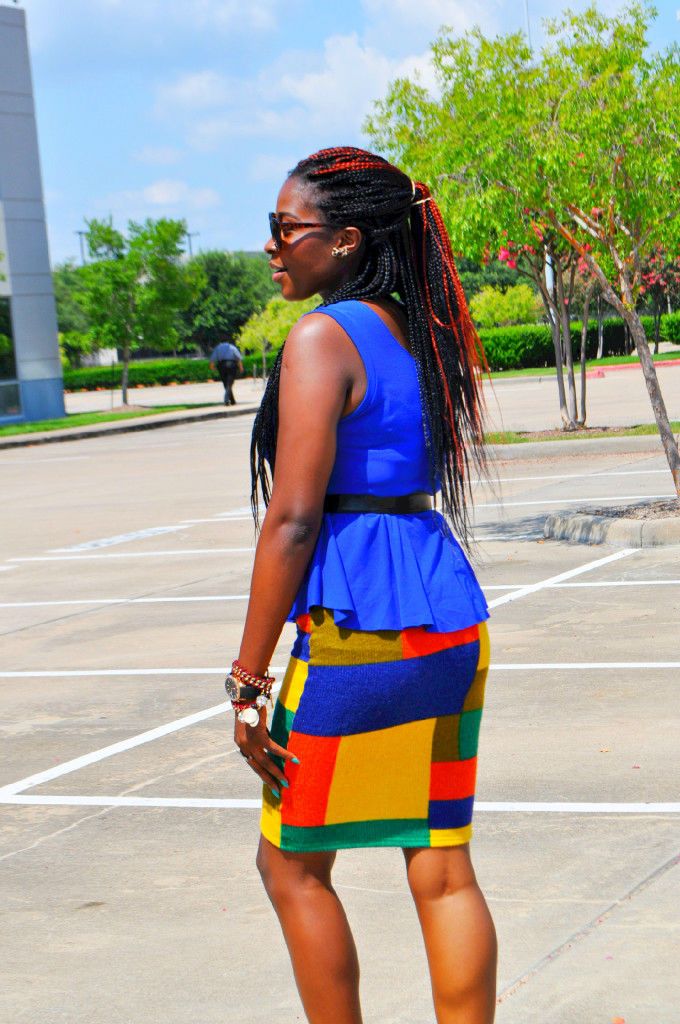 Its Saturday!!! Its been long overdue, been waiting for the weekend to come.
Summer school and work can be so draining. Right now, I'm blogging and doing my homework, then go to work smh
don't really have anything planned this weekend, just study and work!
came across this song from madame sting's blog, its the remix to Duncan Almighty's song -'Obianuju' by Efya
the song is so beautiful and she totally changed the song and took it to another level
what are you doing this weekend?
what ever it is, make sure you will be careful and have fun!
later peeps
xo