Tell me why I'm up at 2:11am instead of my butt falling asleep?
because its MLK day tomorrow today <Martin Luther King> hehe
so no school or work yes!
This past week has been hectic for me but I like challenging situations, I learn and grow more through them.
This week is definitely more promising
quick outfit post for Sunday, spent quality time with my family ( my younger siblings <twins> bday) happy birthday! and also with my honey bun
Good times!

Its funny how one accessory can change up your attire look, my lil brother told me I looked like an inspector then I decided to go all the way by topping up my mini hat with it.
Not to mention… the sad stories I have been hearing from back home (Nigeria) about the fuel subsidies, strikes, flights been cancelled and things. One thing that really struck me in a good way was seeing how everyone came together to protest the issue #OccupyNigeria
I have high hopes for my country and I know soon all our problems will be over but it requires serious attention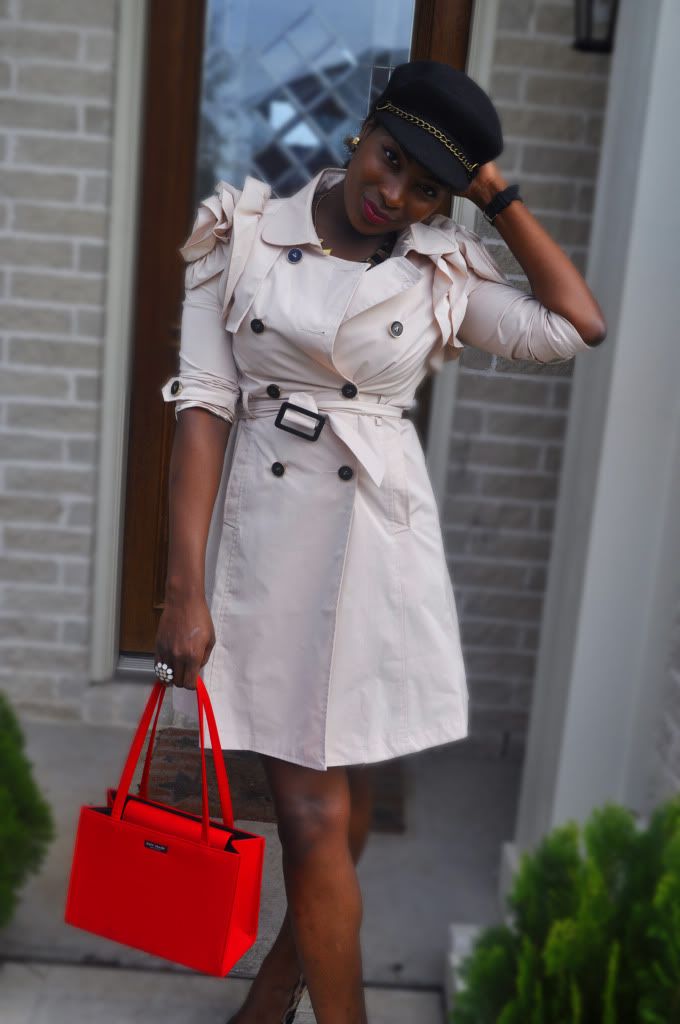 I really like this jacket, the ruffles on the shoulders are so unique and edgy
Trench Coat- Valentino, Hat- Spiegel (last year), bag- Kate Spade(thrifted), shoes- Colin stuart, Accessories- HOH & ebay
"Yes sir!"
my mum (middle) and my lovely sisters in their traditional attire (left and far right )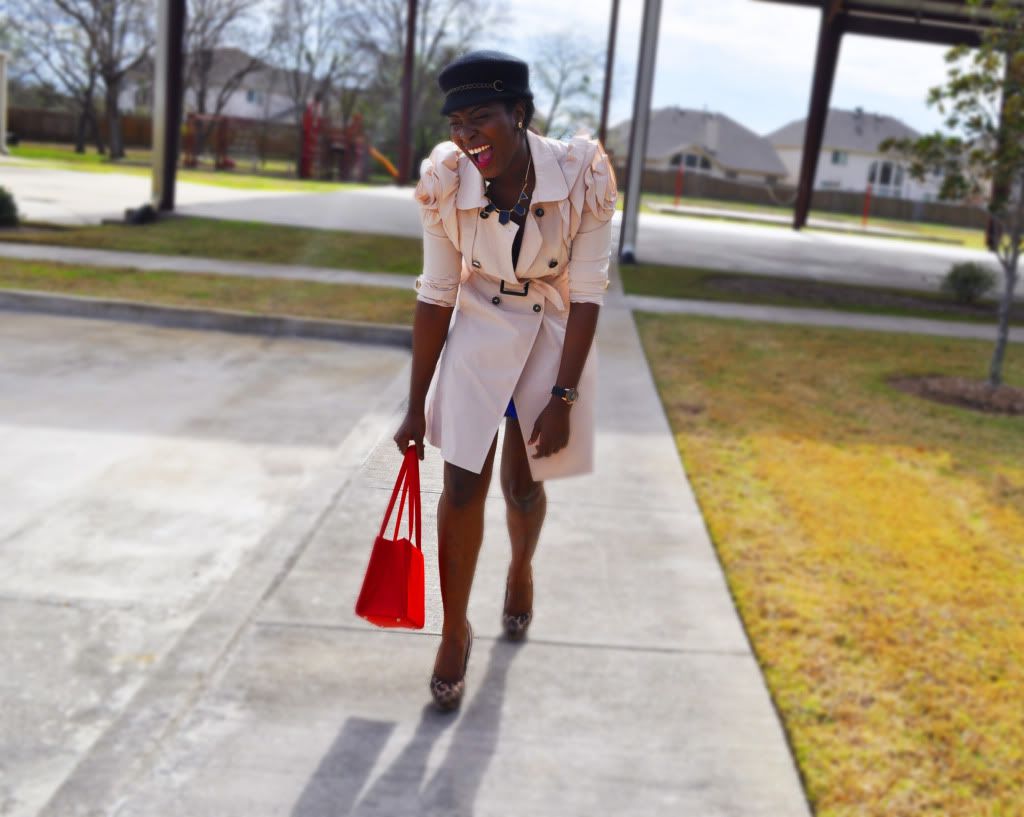 Always remember A lil bit of laughter can brighten up your whole day!
Hope you are all doing well?
see you in the next post!
Enjoy the rest of your day!