Hope you guys are enjoying your weekend? just thought to show what I got at the thrift store on Wednesday, Guess what? everything was 50% off !! thrifting is fun, some nice adventure.. Not only do you find cheap stuffs but most possess great quality and uniqueness
1) Found this Vintage Signed Monet Classic Double link Necklace, I've been looking for one and I'm glad I found one; I think it is a must have for anybody, it adds some classy aura to a look.

Found a Gold tone collar necklace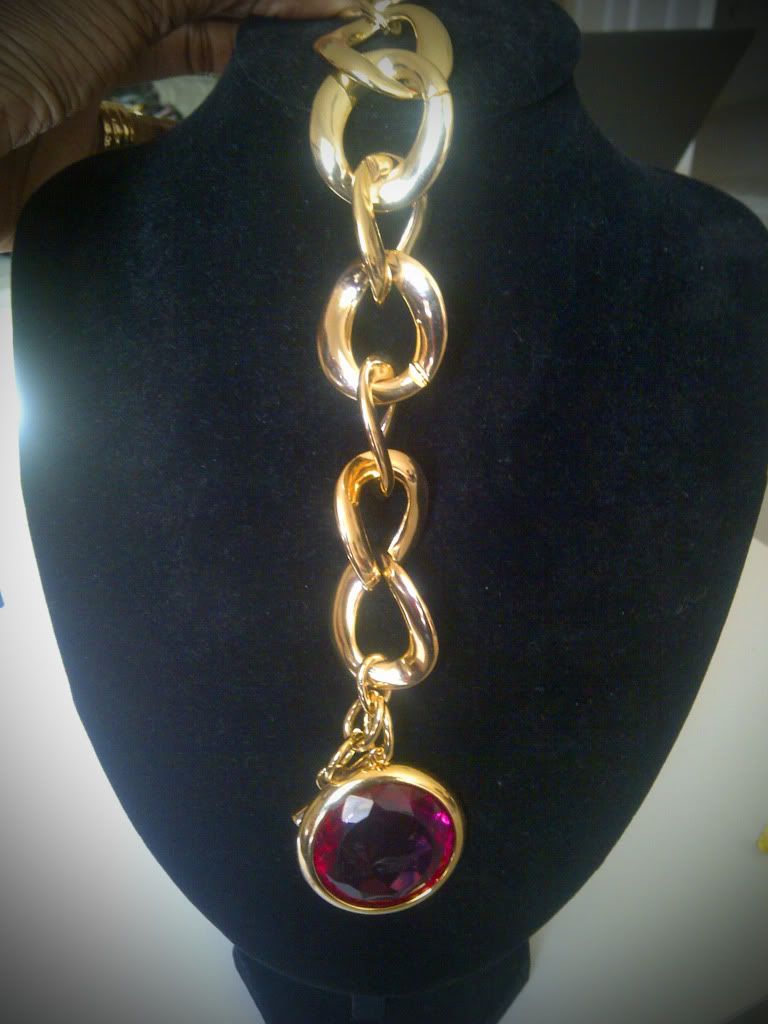 Probably my best buy of the day, found this gorgeous heavy chain linked bracelet with an enormous stone, I'm in LOVE!

Finally found a maroon velvet blazer, o my dazes it fits perfectly as well,
would pair it up with an outfit soon.
If you notice all the jewelries are in gold tones because gold compliments my skin tone really well and silver ..ummm not as much
you wouldnt believe how much all 4 of this cost ..*jumping up*
which of the items do you like the most?