I think the title of this post is very quirky….I was thinking of what to call this and I came up with it lol, please don't ask me why
I hope y'all are having a swell day. As for me, I'm enjoying my small yo plait yogurt and blogging.<dry Sunday> thats why I call this "don't dull Sunday" bcos I refuse to
This is a short post of what I wore to church today.
I'm not really a pink color fan but I wouldn't hesitate to try it on when I can and besides the top is adorable and extremely versatile, I can create up to 10 looks with just this top…yes 10!
Instead of my rambles…feast on the pictures lol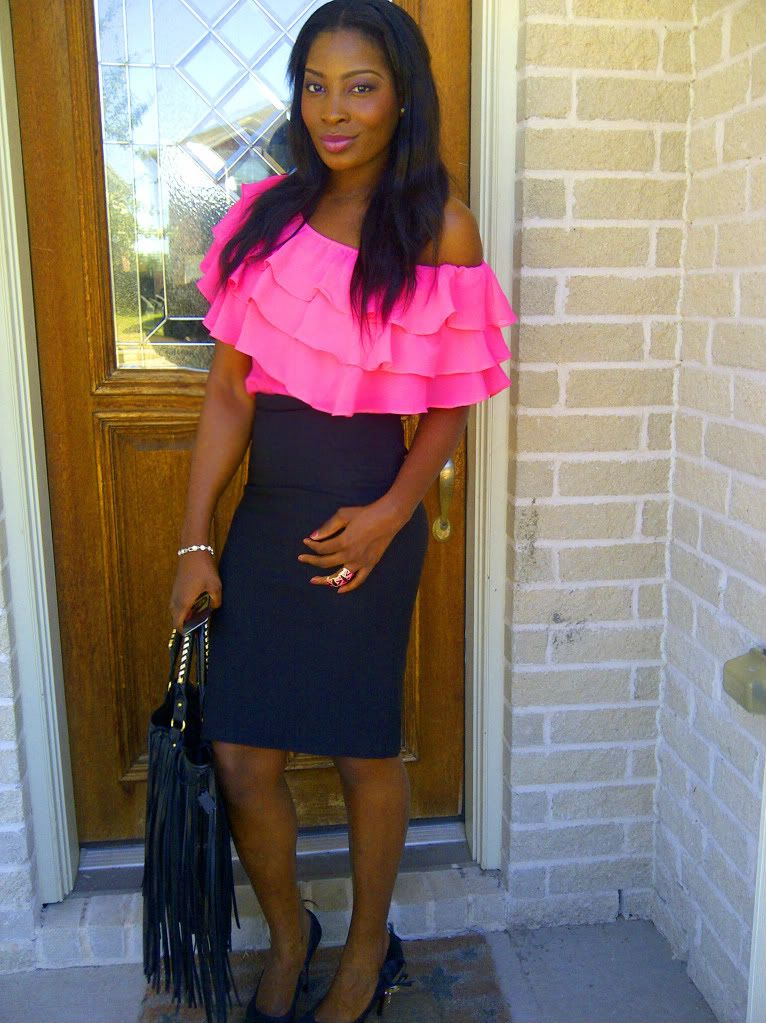 Kept my accessories minimal because there was already too much going on with the outfit
Top-Metrostyle (3years ago), skirt-random, shoes-two lips, bag-h&m
Team small boo tay lol
Hope you enjoyed this post, OK I'm going back to my lazing around
later bugs!
Ashi