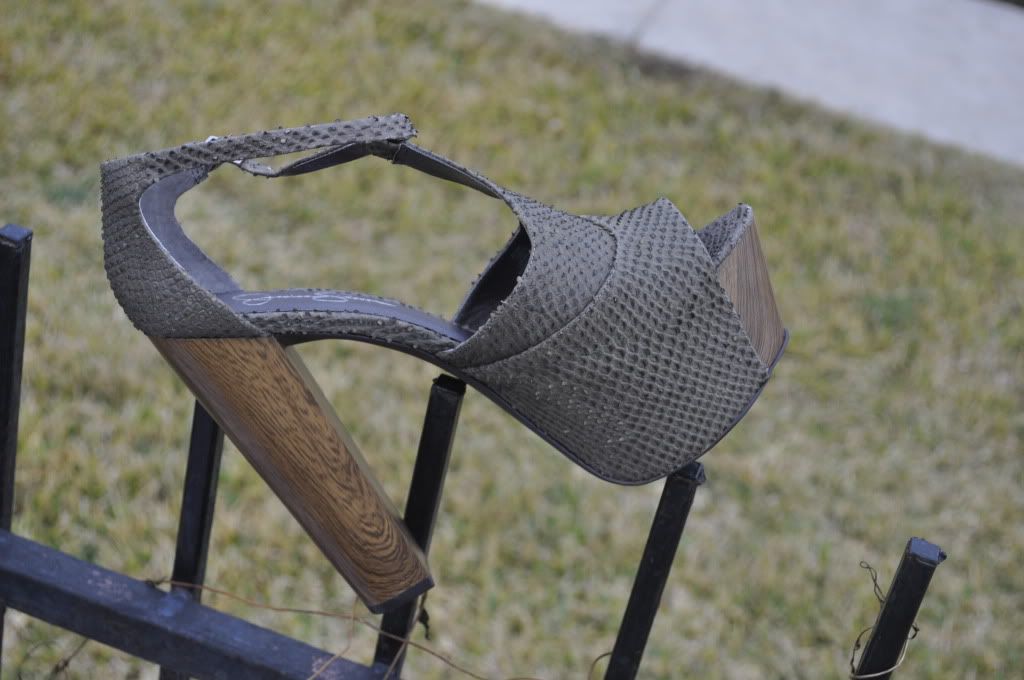 I love the weather here in Houston Texas; although its very bipolar, Its still something to put a smile on one's face every now and then.
Ive had these shoes for a long time, the most recent I purchased will be the Jeffrey Campbell spike which has been selling out everywhere
I purchased those since September (early birthday present *giggles) and the others like earlier this year but I still haven't worn them. CAN YOU IMAGINE!
I try to blame it on the fact that I'm 5'10 and it will cause me too much attention when I wear them or simply because it might be "too much" for houston to handle.



Jeffrey Campbell Wrecker boot in black Had this shoe in brown (sold them), missed them, then bought it again but couldn't find the brown *sobs* but I'm happy with this color, they're probably sold out but you could get the similar here

Jessica Simpson Dany in grey I really like this shoe, I prefer it to the jeffrey campbell foxy wood not only the look/quality but the fact it was extremely cheap ($20) get the similar here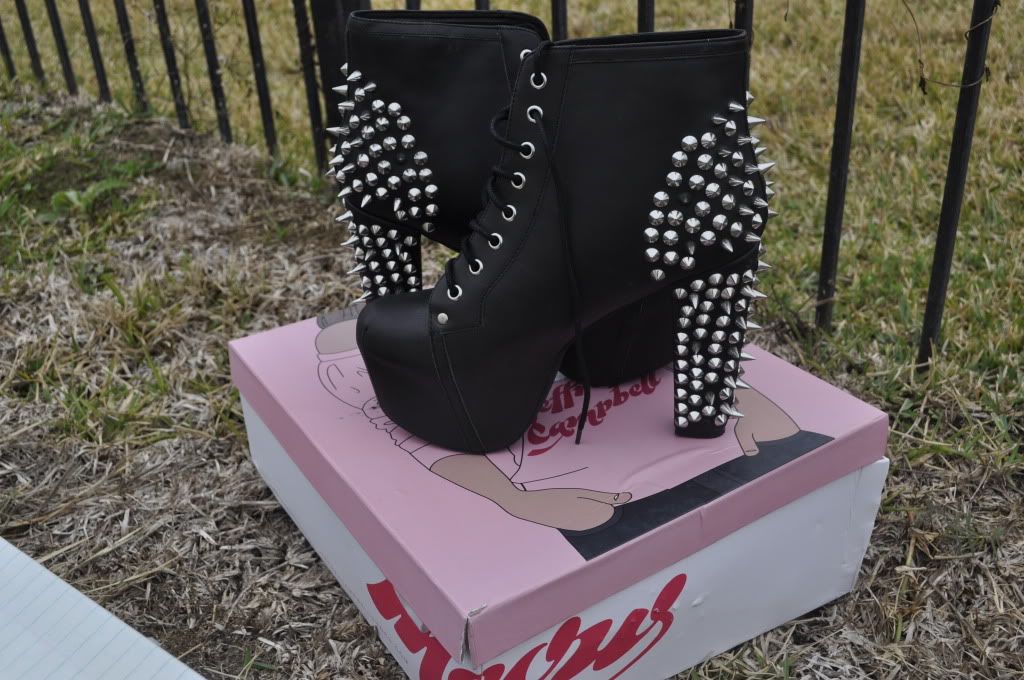 Jeffrey Campbell Lita Spike in blackThis shoe is freaking hawt! it sells out pretty quickly you can get it in black, brick red, taupe suede(fav) solestruck or urban outfittersCant wait to wear them with my outfits and post themwhat shoe do you own (never worn) but still craving to wear?