Hey blog bugs!
I just realized one thing, Its so easy to keep up with peoples blogs but I cant keep up with mine lol I think its still a learning process though.
Any tips?
Hope you enjoyed your week?
Those of you in the states definitely did! (I think) cause I sure did and I ate alot and shopped alot a little too.(can't wait to show the things I got, when they come)
I have tons of pics to post but gradually I'd get used to it, I went out only once with couple of peeps to smoke hookah, although the night didn't go so well...I was able to get pictures before I stepped out
say Hi to my faux hair Ms. spice lol
(finally took out the braids phew!)
I decided to try her for the night
tell me what you think!
more pics after the jump break!
I love this blazer, its just one of those things you can throw if when possible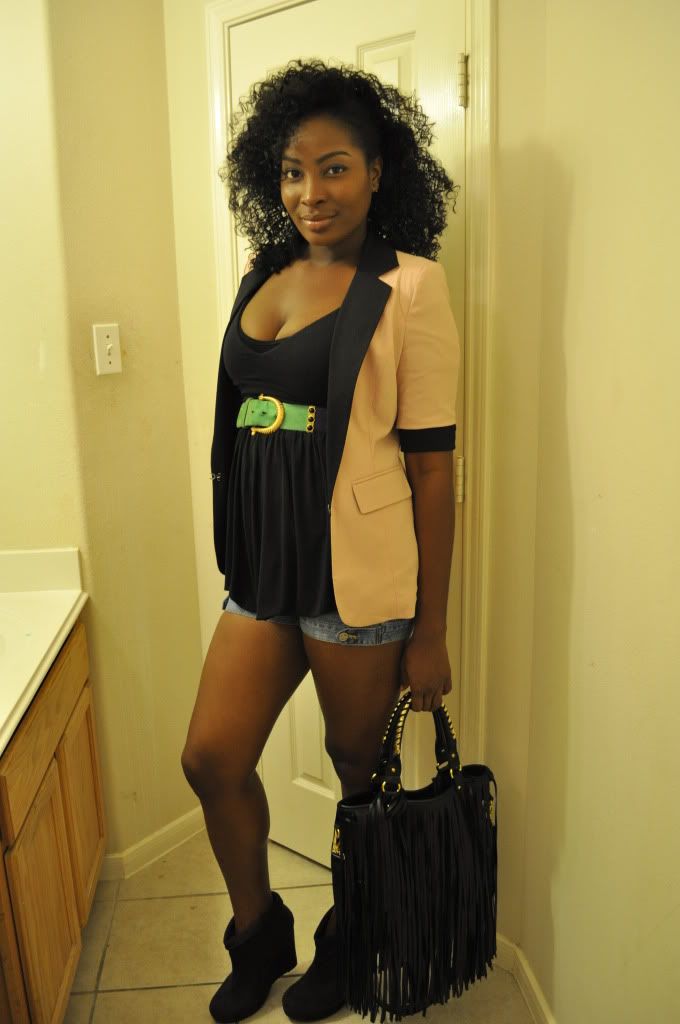 wasn't really going for anything too much with this look, just wanted it to be cool but not "too cool"
I'm trying my best to avoid low cut tops, they appear too relieving at times but oh well ..we'll see
I'm kind of anxious about this week have so much planned but hopefully it comes out as planned but I hope you all have a great week!
xo